Episode 14
Aromantic/Asexual Readings

Rory
(they/them) is a plant scientist, folk musician, Tolkien nerd, and ethnobotanist (of both real and fantasy plants). Chronically curious and constantly tangential by nature!

Stuart
(they/them). A lifelong Tolkien and other fantasy literature fan living, wild swimming, singing, and drinking excessive amounts of tea in southwest England.

Alicia
(she/they) A queer Tolkien scholar and Zelda nerd interested in adaptation, audience reception, and biography.

Grace
(she/her) An acquirer of books, a queer-rights activist, serves as as the Subscriptions Steward of the Mythopoeic Society, and is a Professional Nerd (okay, technically it's an unpaid internship).

Leah
(she/her) Just another weird Tolkien geek living in the Grey Havens (also known as Seattle WA) with two rabbits and far too few books.
Rory and Stuart from The Alliance of Arda join us to discuss Aromantic/Asexual (Aro/Ace) readings of Tolkien. Bagginses! Aldarion! Istari! Sauron!? Listen in as we fill in some of the gaps (and some deep, problematic holes) with Queer Readings that put the 'A' in LGBTQIA+!
Content Warning: Transphobia, Acephobia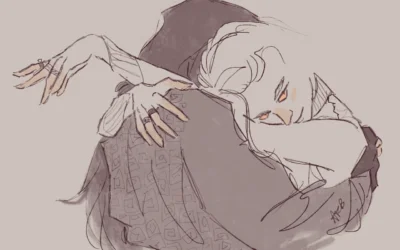 Episode 17 Talking "Angbang" with Cameron and Mercury Hosts & Guests(she/her) By day: a graphic designer and artist working in the visual and performing arts. By night: a Tolkien fan and scholar currently focused on researching Sauron, his development, his fandom...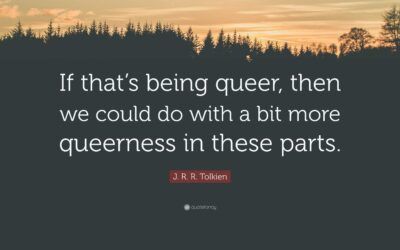 We discuss the landscape of Queer and Intersectional Tolkien studies and what these important and fresh outlooks can contribute to Tolkien scholarship.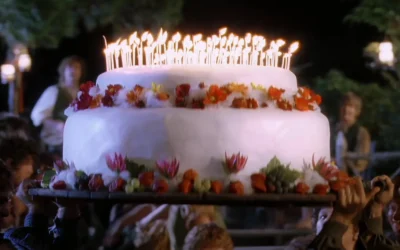 Help us mark our first birthday with a bit of reflection as Tim asks a few questions about their experience thus far.