Episode 13
Shire Quick Post – Recent/Upcoming Seminars, Tolkien Trewsday, and LotR "Magic the Gathering" Set

Alicia
(she/they) A queer Tolkien scholar and Zelda nerd interested in adaptation, audience reception, and biography.

Grace
(she/her) An acquirer of books, a queer-rights activist, serves as as the Subscriptions Steward of the Mythopoeic Society, and is a Professional Nerd (okay, technically it's an unpaid internship).

Leah
(she/her) Just another weird Tolkien geek living in the Grey Havens (also known as Seattle WA) with two rabbits and far too few books.
Catching up on some recent and upcoming events in the world of Tolkien, we begin by lauding some of our favorite presentations from the recent Tolkien Society Seminar and GIFcon. We compare a couple of very different upcoming Religion-themed Tolkien-focused events, and then highlight the participation of the Queer Lodgings team in several panels and presentations at the Mythopoeic Society's Online Midsummer Seminar on Aug 5th-6th. Queer Lodgings also took over the #TolkienTrewsday hashtag recently, and we discuss what a great experience it was for the Tolkien Twitter community! Finally, we fan swoon over the Lord of the Rings-themed 'Magic: The Gathering' set, and the wonderful representation found in the art on some some of the cards. Lots of teasers here for future content on our podcast from great Tolkien scholars doing ground-breaking work!
CW: Spanking, BDSM, Forced Marriage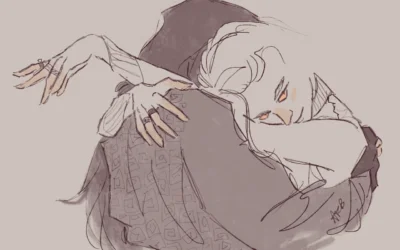 Episode 17 Talking "Angbang" with Cameron and Mercury Hosts & Guests(she/her) By day: a graphic designer and artist working in the visual and performing arts. By night: a Tolkien fan and scholar currently focused on researching Sauron, his development, his fandom...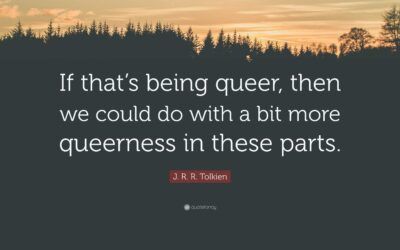 We discuss the landscape of Queer and Intersectional Tolkien studies and what these important and fresh outlooks can contribute to Tolkien scholarship.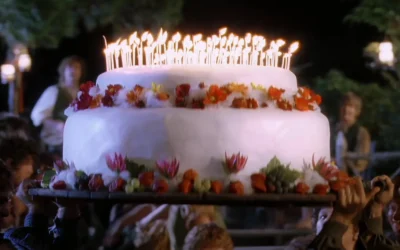 Help us mark our first birthday with a bit of reflection as Tim asks a few questions about their experience thus far.