Episode 17
Talking "Angbang" with Cameron and Mercury

Cameron
(she/her) By day: a graphic designer and artist working in the visual and performing arts. By night: a Tolkien fan and scholar currently focused on researching Sauron, his development, his fandom reception, and his intersections with the metaphysics of Middle-earth.

Mercury
(he/they) a queer theory focused Tolkien scholar with special interests in gothic horror, camp and pleasure activism. Always aspiring towards living life like that Mad Baggins.

Alicia
(she/they) A queer Tolkien scholar and Zelda nerd interested in adaptation, audience reception, and biography.

Grace
(she/her) An acquirer of books, a queer-rights activist, serves as as the Subscriptions Steward of the Mythopoeic Society, and is a Professional Nerd (okay, technically it's an unpaid internship).

Leah
(she/her) Just another weird Tolkien geek living in the Grey Havens (also known as Seattle WA) with two rabbits and far too few books.
For a special Halloween episode, we invited our favorite Sauron experts Cameron and Mercury to talk to us about some of Arda's biggest villains. Specifically, the ship pairing known as 'Angbang', which pairs the Dark Lord Sauron against the fallen Valar Morgoth, also known as Melkor. From the history of this ship and how its depictions changed over time, to the best-known Angbang fan fic and fan artists, to all the problematic, messy power dynamics involved… we dive deep into some dark, kinky transformative works to explore why 'Angbangers' are so enthralled with this pairing.
Content warning: This episode includes discussion of sex, sexual relationships, kink, BDSM, intimate partner violence at various levels of consent, rape, sexual assault/abuse, abusive relationships, and abusive power dynamics.
Featured art: flurgburgler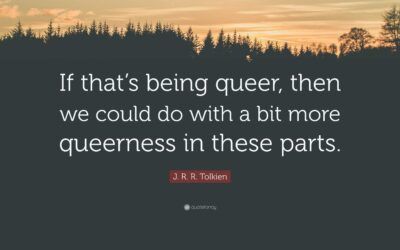 We discuss the landscape of Queer and Intersectional Tolkien studies and what these important and fresh outlooks can contribute to Tolkien scholarship.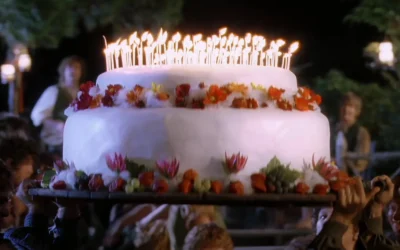 Help us mark our first birthday with a bit of reflection as Tim asks a few questions about their experience thus far.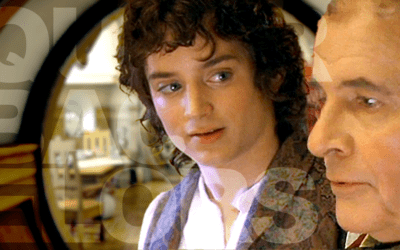 Rory and Stuart from The Alliance of Arda join us to discuss Aromantic/Asexual (Aro/Ace) readings of Tolkien.